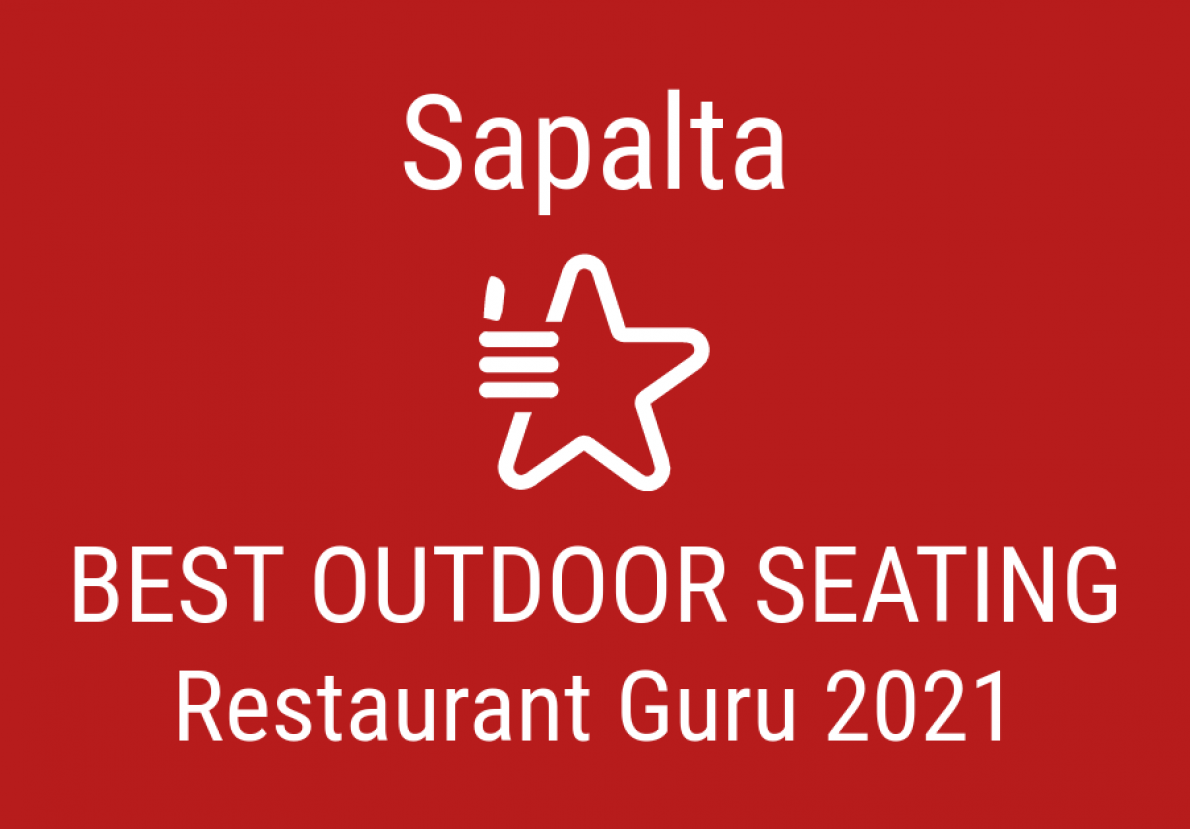 Sapalta Recieves Restaurant Guru's 2021 Award for Outdoor Seating
Maybe Covid wasn't all bad.  Because of NY restrictions on indoor seating, we expanded our outdoor seating in 2020.  It was a huge hit!  Quickly preferences shifted and we had more people wanting to sit outside than in.  Last year we experimented with a number of seating arrangements to accommodate more people outside and ensure they were socially distanced.  And as we added more and more outdoor seating, more and more of our guests ate outside.  It was a huge hit!  Of course, this was helped by the fact that we had amazing weather. 
New Outdoor Patio
Outdoor seating was so popular we decided to increase our patio size.  During our off-season we poured a new patio slab that now extends across the front lawn.  We also purchased enough seating to double our outdoor seating capacity.  We still offer indoor seating, but now we actually have more seating outdoors.  And have we mentioned out amazing lakeside view?  One of the reasons our outdoor seating is so popular is it is so close to the shore of Seneca Lake and the view is amazing.  The lake creates an amazing cool breeze.  It's like God's air conditioning.
Restaurant Guru
Award for Best Outdoor Seating
So it should be no surprise that Restaurant Guru gave us the 2021 award for Best Outdoor Seating!  We are very proud and honored and know we have our patrons to thanks.  And...well maybe Covid.  If you have not heard of Restaurant Guru, they tout themselves as a food guide for travelers.  "Our blog helps travelers and gourmets find the best places to eat local food. Find information on the most popular restaurants and cafes around the world, explore the local dishes and choose the best for yourself. Create your own wish list of culinary preferences while planning the trip."