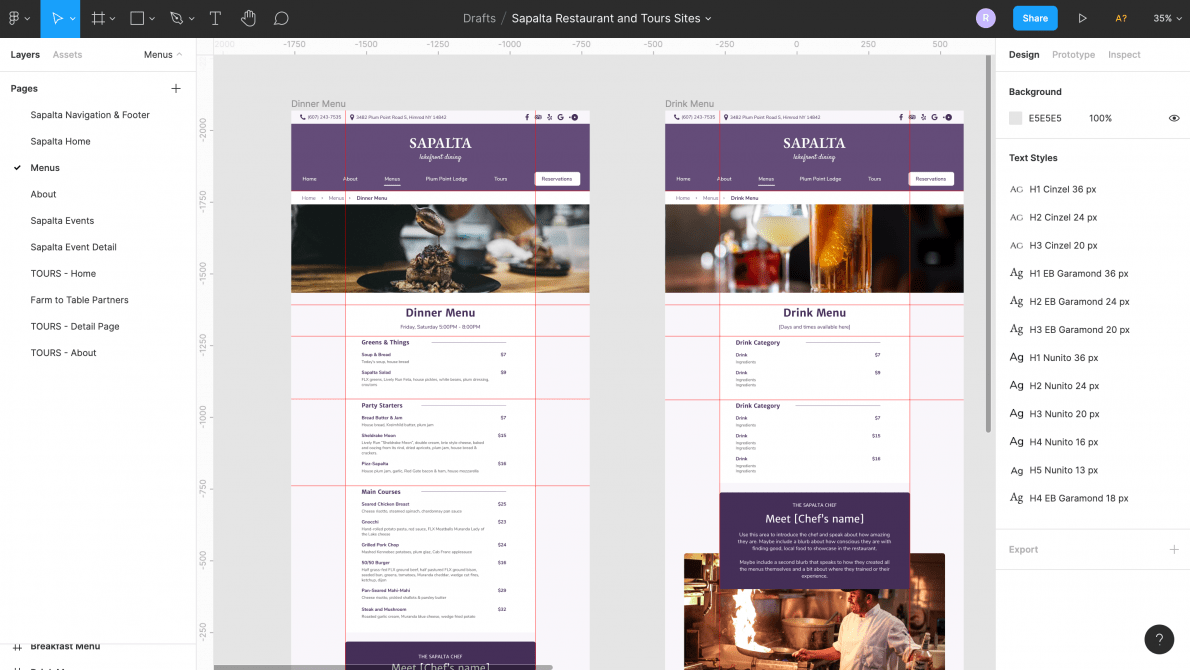 Sapalta & Plum Point Tours Site Design
New Site Design
After designing the Plum Point Lodge website in 2019, I had the opportunity to design not one but 2 more websites for the Plum Point team this year, Sapalta and Plum Point Tours. The Plum Point team truly have their customers in mind and we were able to work collaboratively to create a seamless experience across all three sites to provide you access to the best Finger Lakes Vacation you could imagine.  They also gave me the chance to walk you through the site design process.
The Site Design
Starting from a color palette and a logo, we built the site from the ground up. Looking at user needs and focusing on convenience, we updated the navigation to be clear and concise so vacationers can find exactly what they're looking for.
The homepage is reminiscent of the Plum Point Lodge main site and includes bright, bold imagery to show off Chef Brud's delicious dishes. For all three sites, we really wanted to focus on authenticity, showing a fun page of Sapalta partners and designing easy to book tour cards.
The Process
I used Figma to design and prototype all three sites. It allowed us to iterate quickly and move through different ideas that we had as we were piecing the site together. We tweaked color usage and image placement, played around with rounded vs straight corners and ultimately landed on a reliable purple palette with an emphasis on darker accents and rounded corners for a softer effect.
We also focused on and took our time with the menu designs. We wanted them to be easy to find, and once you get there, eliminate too much scrolling. To do this we sectioned each menu strategically and went for a horizontal price approach. Vertically listing all the food and drinks helps make the page readable and easy to follow.